SOMATIC COACHING AND BREATHWORK
We are growing and now is the time to evolve. If you long for change and transformation in any of the 8 aspects of your life, this dynamic healing method is for you!
It moves you through 4 Waves, bringing awareness, working through the shadow or stuck emotion, integrate the new and taking action towards change with Somatic Coaching and powerful breathwork.
This 3-Part-Breath regulates the nervous system and moves stuck energy that is stored in the physical body. This movement of the lower three chakras brings stuck emotions into motion.
You can book a 60 min session and we meet in-person or via Zoom.
60 min 1:1 coaching investment:
75€ on Zoom
90€ in-person
---
Are you ready to unlock your fullest potential, overcome obstacles, and step into a life of purpose and fulfillment?
Are you a visionary seeker of personal excellence, ready to invest in your transformation and rise to new heights?  
Welcome to an exclusive, transformative coaching experience, 
meticulously crafted for those who demand the utmost in personalized support,
utilizing the Dynamic Healing Method and the profound practice of Transformational Breathwork.
---
 One-Month Program 
The Path to Clarity and Healing 
Invest: €240
In this luxurious one-month journey, we lay the groundwork for your profound transformation. Immerse yourself in the healing embrace of the Dynamic Healing Method, tailored exclusively to you. With one weekly session, we'll delve deep into your unique journey, identify and release limiting beliefs, and set the stage for unparalleled growth.
• Experience Highlights:
Private, Weekly Sessions: Dive deep into your transformation with
weekly one-on-one sessions.
 • Personalized Healing:
Tailored techniques to unlock your unique potential.
 • Clarity and Healing:
Identify and release emotional blockages, setting clear intentions for the future.
• Transformational Breathwork:
Harness the healing power of breath to accelerate your journey.
---
Three-Month Program 
Manifest Your Dreams
Invest: €600
For those who demand nothing but the best, this three-month program offers the ultimate path to manifesting your dreams. With weekly sessions spanning three luxurious months, we continue to address and transform any remaining obstacles while nurturing your personal growth journey.
• Experience Highlights:
Extended Transformation: Dive deeper into sustained transformation with a full three months of private coaching.
 • Advanced Healing Techniques:
Elevate your growth with advanced methods tailored to your unique needs.
 • Personalized Strategies:
Achieve your dreams through personalized strategies and support.
• Ongoing Guidance:
Benefit from continuous support and guidance throughout your journey.
 • Transformational Breathwork:
Maintain balance, clarity, and resilience with ongoing breathwork sessions.
---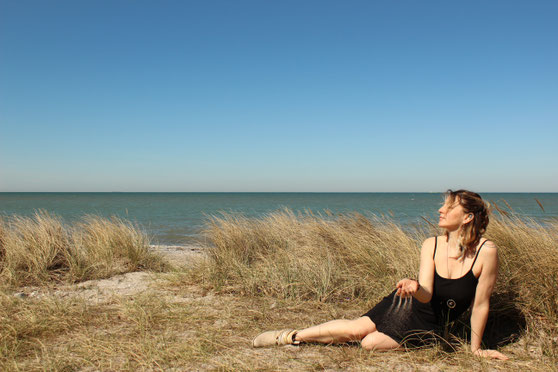 ---
Why Choose This Elite Coaching Experience? 
• Seize Your Moment of Transformation •
In the grand symphony of life, there are rare moments when the universe aligns with our deepest aspirations, and we stand at the threshold of something truly remarkable. This is your moment – a chance to embark on a journey of profound transformation and unparalleled self-discovery.
Imagine a life where your dreams are no longer distant echoes but vibrant realities, where clarity replaces confusion, and where healing touches the deepest corners of your being. This is the transformation that awaits you.
Every breath, every choice, every step you take is a step towards either remaining where you are or ascending to new heights. It's a choice to remain within the familiar cocoon or to spread your wings and soar. Our elite coaching programs are designed for those who choose the latter, who crave a life filled with purpose, empowerment, and fulfillment.
As you embark on this journey, you're not merely investing in a coaching program; you're investing in yourself. You're choosing to honor your potential, your dreams, and your innate power to shape your destiny.
You're saying "yes" to a life that resonates with your heart's deepest desires.
Seizing this moment of transformation is an act of self-love, a commitment to your own growth and well-being. It's a declaration that you deserve to live a life that aligns with your authentic self, where every day is a testament to your incredible potential.
This is your invitation to step boldly into the life you've always envisioned, to navigate the waves of change with grace and resilience, and to become the architect of your own destiny. It's an opportunity to let go of the past, to embrace the present, and to shape a future that sparkles with possibility.
Are you ready to embark on this exclusive journey to personal excellence?
Your path to elevated living, holistic healing, and extraordinary fulfillment begins here.
Don't hesitate to seize the opportunity to invest in yourself and your extraordinary future.
The canvas of your life awaits your unique masterpiece.
---
How to enroll in a coaching program?
Dear YOU,
Are you ready to experience a profound shift in your life, unlock your true potential, and pave the way for the extraordinary?
If you like to discover and apply for a coaching program I invite you for a free 60min transformative Breakthrough Clarity Session—a powerful stepping stone toward this elite coaching program.
What to Expect:
During this session, we will dive deep into your aspirations, dreams, and the challenges you're currently facing.
Together, we'll unveil the vision of the life you desire. 
You'll gain newfound clarity on your goals, uncover hidden obstacles, and begin crafting a roadmap for your personal and professional success.
We can dive into and feel if this elite coaching program is beneficial for you. 
This session is more than just a conversation;
it's a transformational experience.
You'll leave with a renewed sense of purpose, equipped to embrace the life you've always envisioned.
Ready to Embrace Your Breakthrough?
To schedule your complimentary Breakthrough Clarity Session,
simply book a session, and we'll be ready to embark on this transformational journey together.
👉 Secure Your Clarity Session Now:  
Don't let the challenges of today define your tomorrow.
It's time to take a bold step toward a life of clarity, purpose, and limitless possibilities.
I am looking forward to partnering with you on this extraordinary journey of self-discovery and empowerment.
With excitement and anticipation,
Sunny